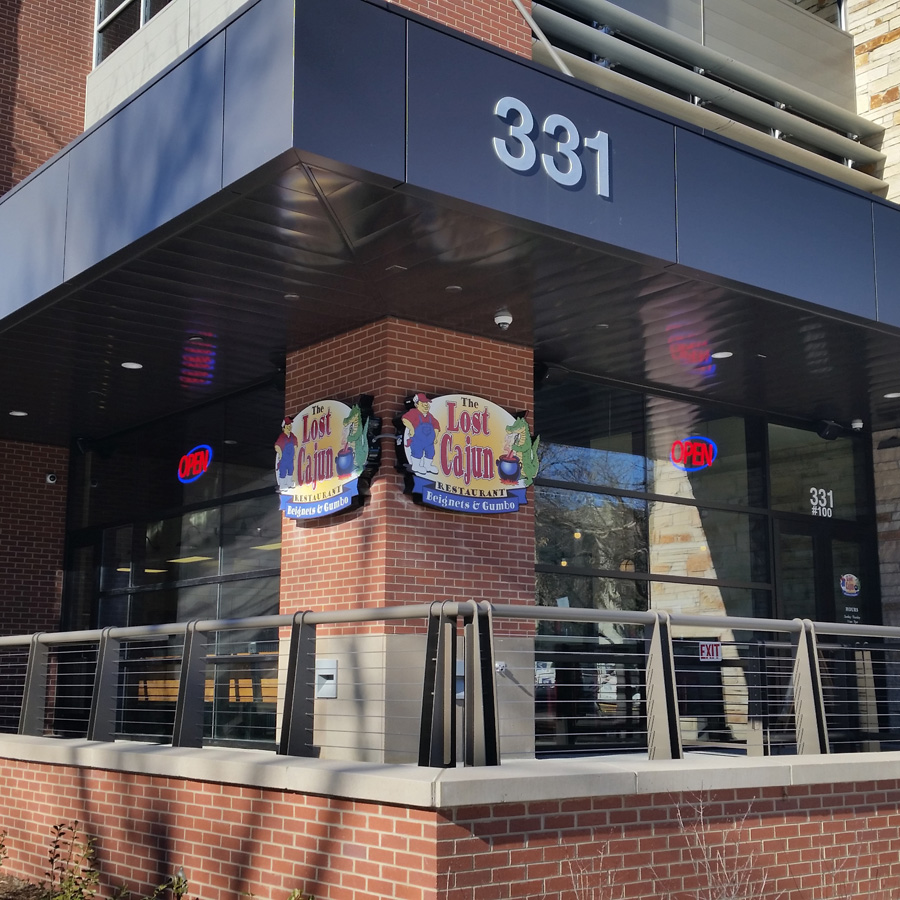 Location:
331 S. Meldrum St.
Ste 100 Fort Collins, CO 80521
970-232-9028
Hours:
Sun - Thu:
11:00 am-9:00 pm

Fri - Sat:
11:00 am-10:00 pm

Open every day (except Christmas Day)
The Lost Cajun® in Fort Collins, Colorado
Robert and Jessica Floyd like to travel to Summit County at least once a year, where they discovered a tiny, little, hole in the wall Cajun 'gumbo shop'. They have eaten there every trip since that first discovery. Both long time food/restaurant workers, they decided that Fort Collins, CO definitely needed a Lost Cajun®. And there they are, both still a little lost, but cooking up great food with impeccable service!

Jessica is a Colorado native; however, she has Southern blood running in her veins. Her father, born and raised in Mississippi, helped instill a great love of Southern culture and Cajun food. He also taught her that it is always "y'all" and never "you guys". So, y'all come on in and get some excellent Cajun food!

Robert, born and raised in Louisiana, has always had a great love of Southern food. A long time franchise and food production manager, Robert decided that The Lost Cajun® was the perfect place to apply his skills and love of Southern culture and food.