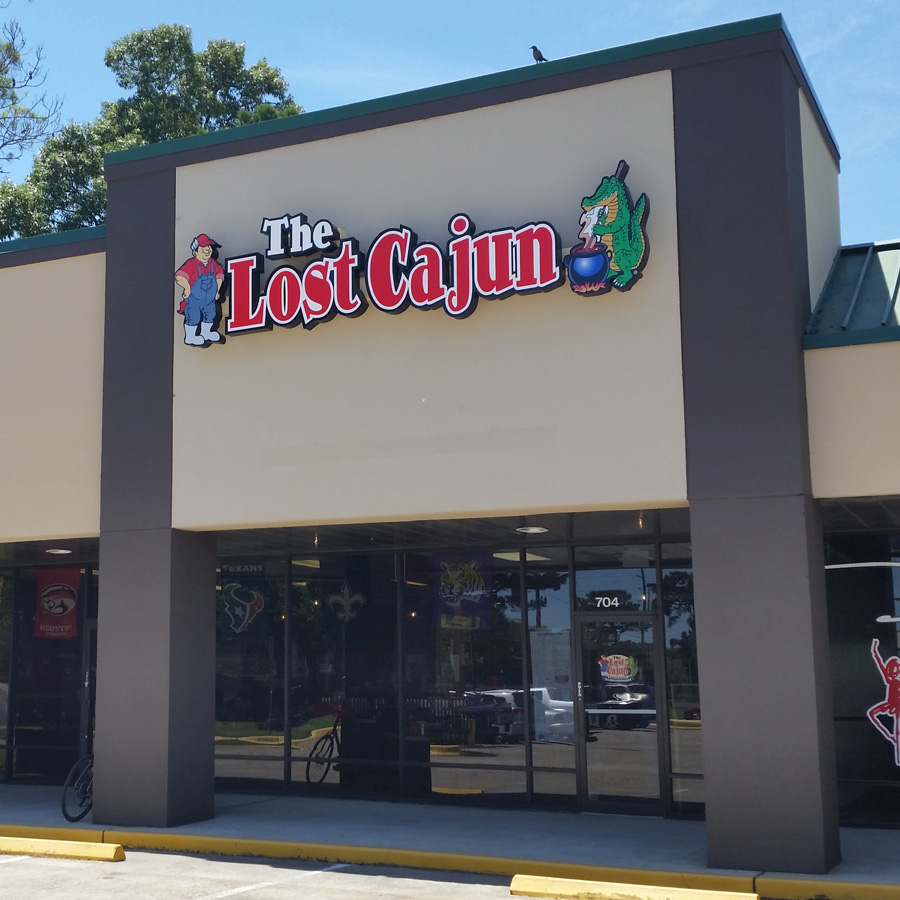 Location:
7042 E Farm to Market 1960 Humble, TX 77346
281-570-4759
Hours:
Sun - Sat:
11:00 am-9:00 pm

Open every day (except Christmas Day)
The Lost Cajun® in Humble, Texas
Greg and April have been happily married for 11 years and looking forward to celebrating their twelfth anniversary next month. Between them they have five children and five grandchildren plus two family dogs. Both of them have been long term residents of the Humble area since their children were very young. Both are also members of Kingwood Christian Church. Together they love to travel and hang out with family and friends. Greg & April are both big supporters of St. Jude Children's Hospital. Each year they volunteer as staff members at a BBQ Cook-Off in the Fall, followed by a Car Show in the Spring.

Greg has been employed with AT&T for the last 20 years. While April, has been employed by a Oil & Gas Company in Houston.

For several years they have talked about starting their own business. They just weren't sure what it would be. One day Greg was searching the Internet when He came across "The Lost Cajun®" Restaurant. Since both Greg and April are transplants from South Louisiana it sounded like the perfect fit. after much soul searching and great determination that dream is about to be a reality.