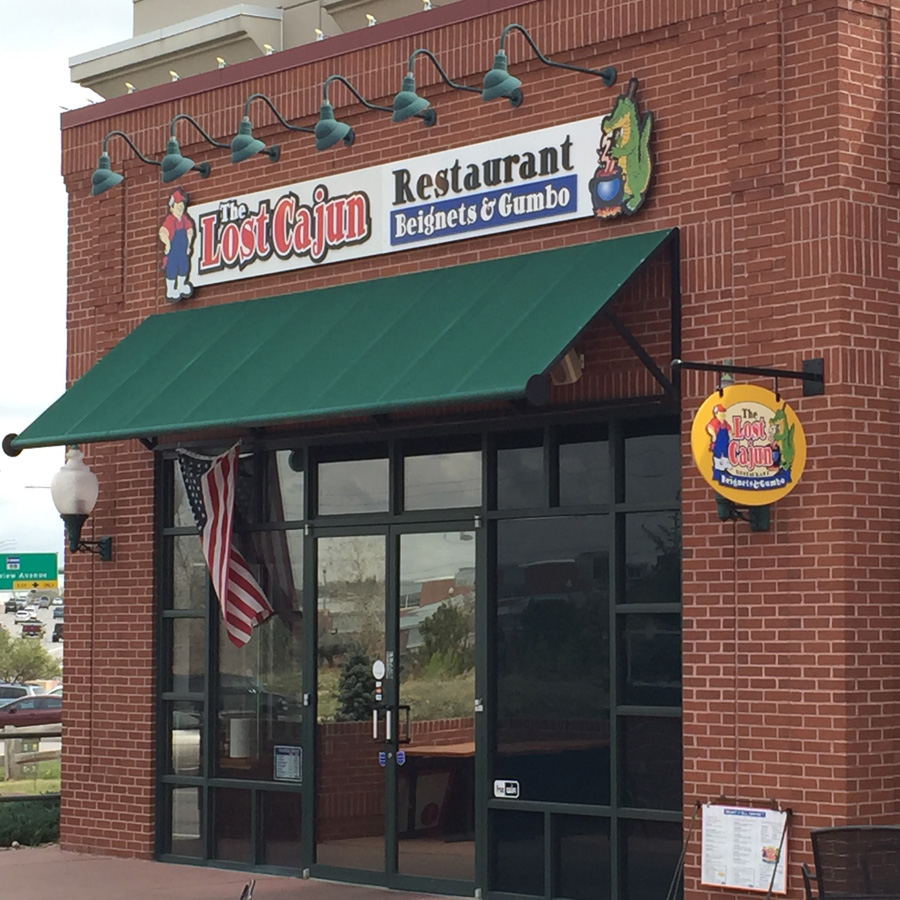 Location:
5350 South Santa Fe Dr Littleton, CO 80120
720-535-8862
Hours:
Sun:
11:00 am-8:00 pm

Mon - Sat:
11:00 am-9:00 pm

Open every day (except Christmas Day)
The Lost Cajun® in Littleton, Colorado
Read about us in the news:
Louisiana native brings bayou to Littleton. Restaurant offers Cajun comfort food along Santa Fe Drive.
The Lost Cajun® Spices Up Littleton
The Lost Cajun® to Open First Denver Metro Location
FINALLY!!!!
After several false starts, the first Lost Cajun
®
in the Littleton area is now open! As with all our owners, finding The Lost Cajun
®
was an accident. Greg Jones, a Louisiana native stopped by our Breckenridge location to fill his cravings for some Cajun food and ran into Jon, our President. After tasting the food and experiencing the culture, he decided that he HAD to join The Lost Cajun
®
family.
Greg is an avid outdoorsman, served his country, was a police officer, teacher, CPA and his biggest accomplishment is being married to his wife Karin for 35 years! Karin is an RN, a native of Austria and currently the Chief Nursing Officer at Health South, Littleton. Greg and Karin have two sons, Patrick and Jonathan.
I wish I could bottle and sell Greg's enthusiasm! He is a whirlwind of energy and focus, and is the kind of guy that you will enjoy meeting and making friends with.
Greg has committed to opening three stores in the next couple of years, so everyone that has been asking me when-when? and where-where? can now go to Greg's Face Book page and get updates. Let him know where you want the next Lost Cajun
®
!
Welcome aboard folks!
Griff "The Lost Cajun
®
"