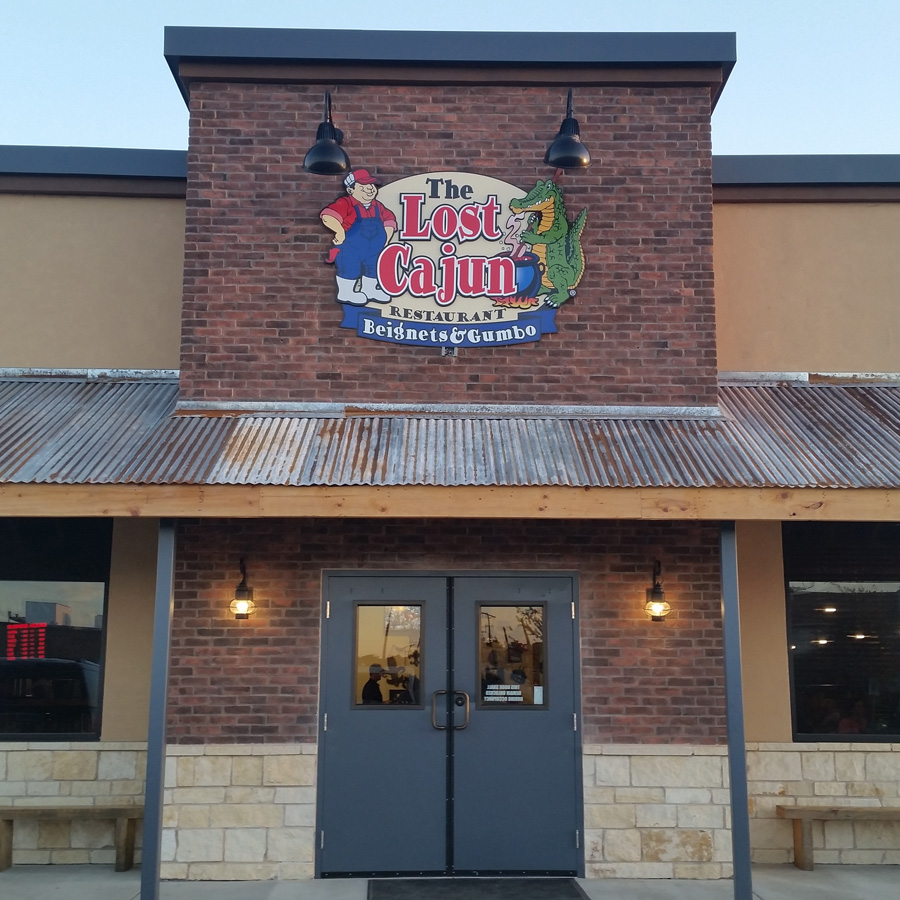 Location:
4501 W Wadley Ave Midland, TX 79707
432-247-1311
Hours:
Sun - Sat:
11:00 am-9:00 pm

Open every day (except Thanksgiving & Christmas Day)
The Lost Cajun® in Midland, Texas
Read about us in the news: West Texas View: Thanksgiving, Cajun Style
Now Hiring!! To Apply, Please Fill Out This Application (Click Here to Download)
Please email us your application by sending it to: Midland@TheLostCajun.com
A Lost Cajun® from Trinidad West Indies?
As I always like to say, things happen for a reason and they happen in their own time, at the perfect time!
That's how Blaine and Lori became Lost Cajuns®. They were visiting a franchise show in Dallas Texas and were there to meet the founders of another franchise company. As they were walking through the show, their noses lead them to The Lost Cajun's® booth. After tasting our food and understanding what The Lost Cajun® was all about, it didn't take long for the questions to start flying! After spending just a few minutes with them, I realized that these were Lost Cajuns®. With Lori's giant personality and Blaine's obvious business sense, it soon became clear that we were a natural fit.
Blaine was born in Trinidad, West Indies and as a child his family moved him to Alberta Canada. With an undergraduate degree in finance as well as an MBA, Blaine has been an engineer all of his adult life and spent his career with the BP oil company. Blaine and Lori have been together for over 30 years, have three children and two beautiful grandchildren. Blaine and Lori have lived and traveled all over the world to places like Argentina, Egypt, Brazil, Alaska, England, Canada and many more but after turning 50, Blaine decided enough was enough and after understanding and learning about The Lost Cajun's® culture, he and Lori knew that this was a right fit for them. Blaine and Lori will be opening five The Lost Cajun® franchises in the West Houston market.
We're so excited to welcome Blaine and Lori to the The Lost Cajun® family and bring their energy and business knowledge to our team. Welcome aboard!
Griff & Jon
"The Lost Cajuns®"