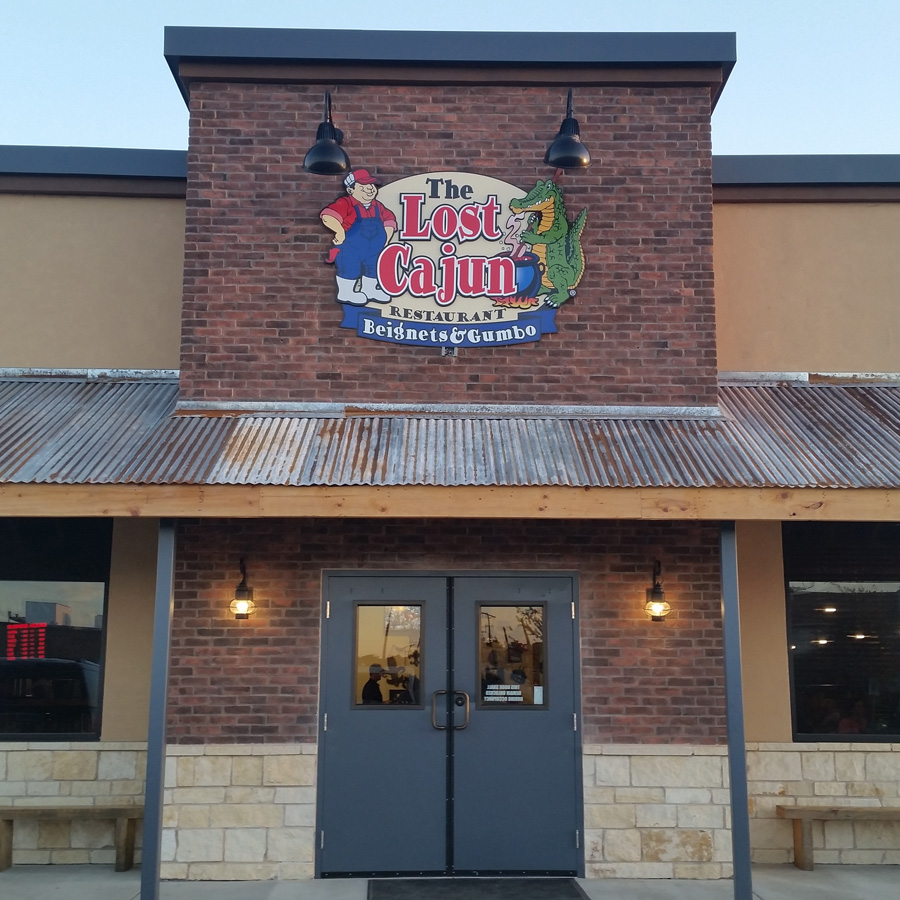 Location:
4501 W Wadley Ave Midland, TX 79707
432-689-0513
Hours:
Sun - Sat:
11:00 am-9:00 pm

Open every day (except Christmas Day)
The Lost Cajun® in Midland, Texas
Read about us in the news:
Small Bites: Carl's Jr, The Lost Cajun® now open, Pizza Hut temporarily closed for renovations
Odessa Texas? YES Odessa Texas!
As I have said before, "we get Lost in the coolest places !". Odessa may not be cool temperature wise, but its one of the coolest and hottest places to be in the country now! Its like an old time gold rush in the form of an oil boom. What better place for a "Lost Cajun
®
" to be than in the middle of all those southern folks lookin for some down home cookin!
Michael and Shannan McCain, married for over 16 years with 4 children from 13 to 23, both grew up in Texas. Michael, a welder by trade and Shannan, a physical therapist , met when Michael, doing a dumb guy thing, fell off of his dirt bike and broke his leg. I think that he did on purpose to meet Shannan!.
The McCain's own and operate a successful welding and pipe line business and have taught their children that with faith, prayer and hard work anything is possible. It has been Shannan's dream to own a restaurant for years and after searching high and low, she stumbled onto "The Lost Cajun
®
" and I can say from the bottom of my heart, after the first ten minutes of our conversation I knew that they too were "Lost Cajuns
®
"!
Shannan says "We have chosen to grow with The Lost Cajun
®
because we love the respectful and genuine southern hospitality they insist on from every employee and franchisee , not to mention the fantastic authentic Cajun food will leave you begging for more!"
Michael and Shannan are down home folks and when you meet them you'll see what I'm talking about, they will make you feel like family having dinner in their back yard!
Welcome to "The Lost Cajun
®
" family!
Griff & Jon
"The Lost Cajuns
®
"