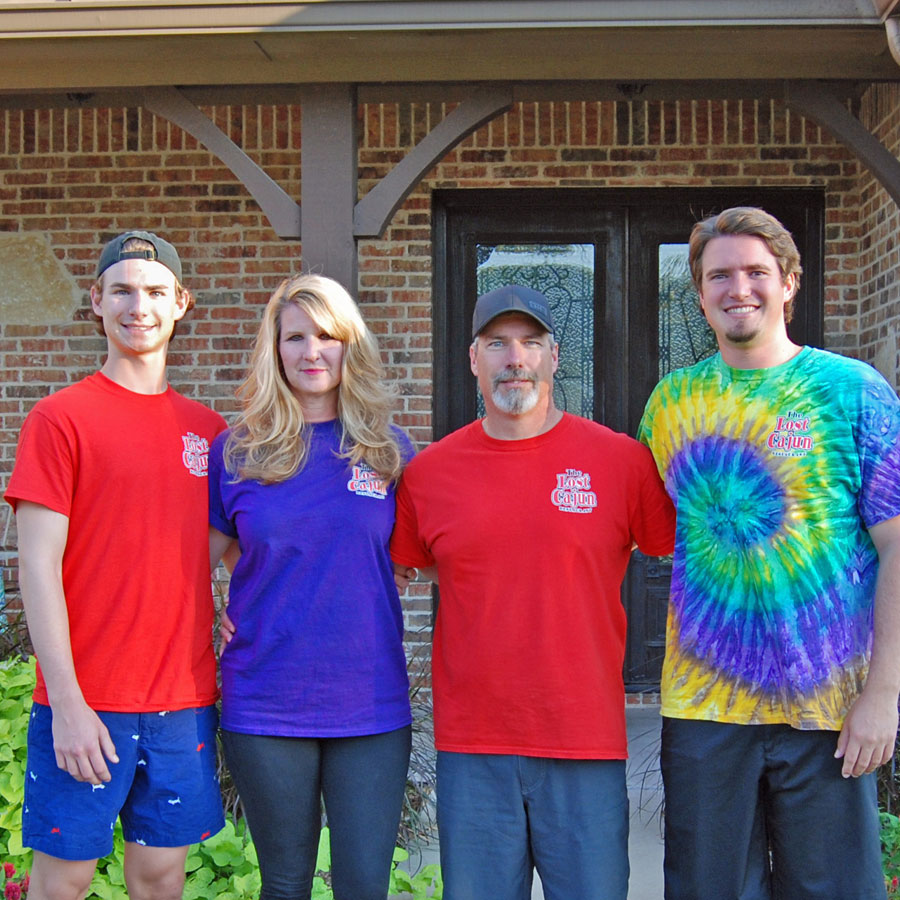 Location:
1530 E Debbie Ln Mansfield, TX 76063
The Lost Cajun® in Mansfield, TX
It's true! Our wives are smarter than us!

For years Michael and Nancy Young had wanted to open their own business in their little town of Midlothian Texas, they had considered many different types of businesses and franchises but could not settle on what fit them just right. Then a little over year ago one-night Michael decided that he wanted some Cajun food but did not want to drive over an hour to get to his favorite Cajun place. So true to form that's when Nancy said why don't we open a Cajun restaurant, that's why our wives are smarter than us! Nancy got online and started researching Cajun food and found The Lost Cajun®. The following Saturday they had got in their car and drove to the nearest Lost Cajun® which was five hours away in Odessa Texas. After stuffing themselves with great Cajun food and realizing that they did not have enough room for Beignets, they went to the mall to walk it off and came back to stuff themselves with Beignets! They drove the five hours back home discussing how great the food was and that this was what they were looking for.

Several months later on a trip through Texas I stopped in to meet Michael and Nancy and knew almost immediately that they would be GREAT LOST CAJUNS®! They understood our culture of courtesy and respect and were deeply involved in their community.

Michael and Nancy have two sons named Matthew and Jon. Michael was with the Texas Power and Light Company for over 30 years and Nancy has been in the life insurance business for over 30 years. Michael and his family enjoy traveling and have a goal to someday retire somewhere in the Caribbean.

Now after a year of working on this dream, it is about to come true, during the process when they weren't sure that they would be able to pull it all or even if they should go forward with this, Michael came across a saying that seemed a sign that it was meant to be conceive it, believe it, achieve it. Michael printed it out and put it on the wall in his office, now he has it in his home office and believes that his dream is about to come true.

Welcome to The Lost Cajun® family!