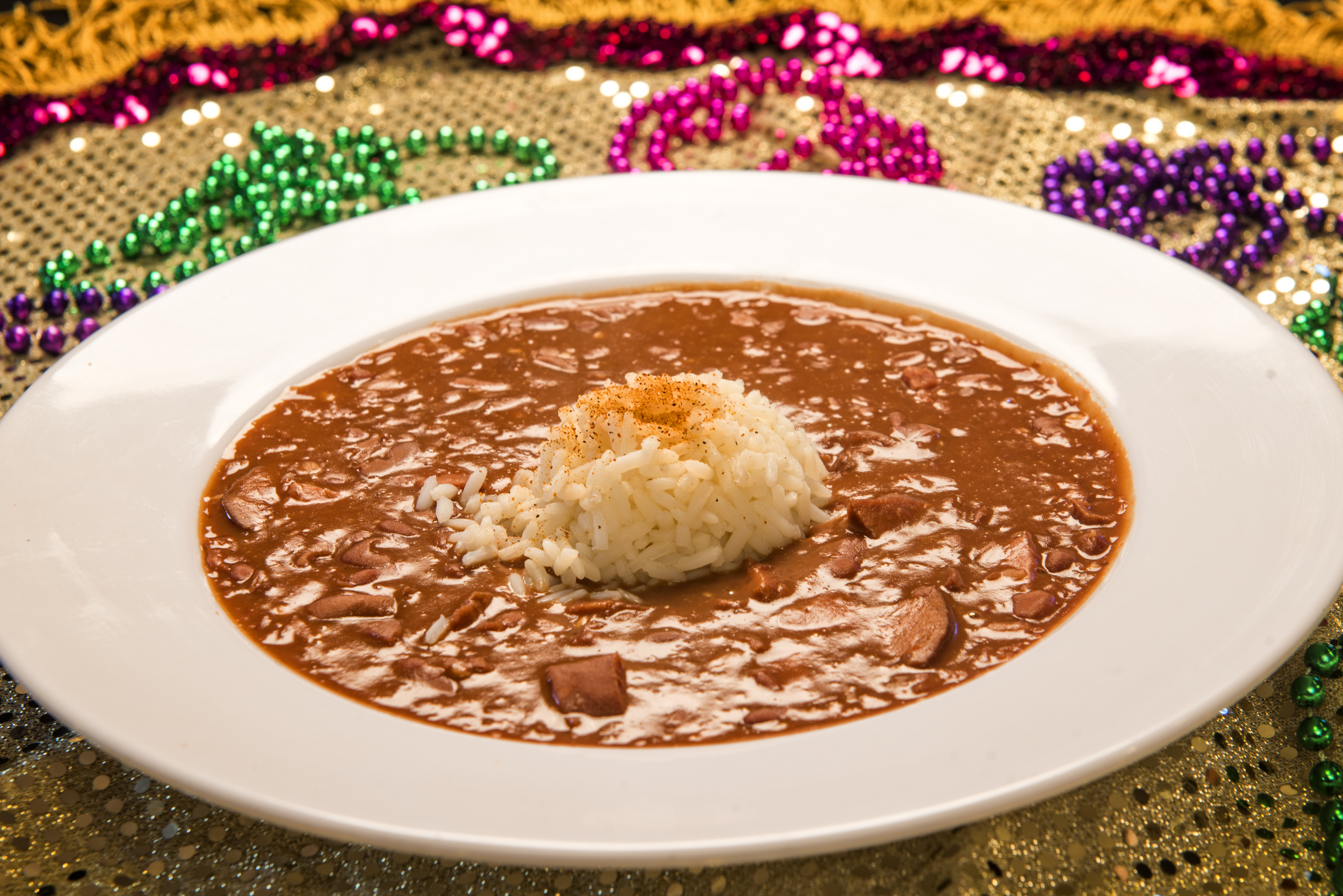 In most cities, Monday is known as the dreaded day when the weekend has ended and the workweek has begun. In New Orleans, locals know they can always look forward to one very tasty Monday tradition – Red Beans and Rice. 
Mondays used to be the traditional "wash day" of the week. Traditionally, women of the house would put on a pot of red beans to cook all day while they tended to the laundry, since the meal required little hands-on attention. The beans were largely seasoned by the leftover hambone from the previous night's dinner.
While Mondays may not be laundry day anymore and hams may not be served every Sunday night, Red Beans and Rice still appears on most menus and in many homes every Monday and is usually accompanied by sausage. Every New Orleanian has their favorite place to go for Red Beans, whether it is from their mama's house or the kitchen of a famed New Orleans chef. Its such a local favorite, you won't have a terribly hard time finding yourself a plate of red beans, even if its not Monday.
As for The Lost Cajun, we prepare our recipe with a special spicy cajun sausage, made specially for us in Baton Rouge, LA. Although it's traditionally a Monday meal, make a pass by your local The Lost Cajun location ANY day of the week and try some for yourself – we know you'll LOVE 'em!