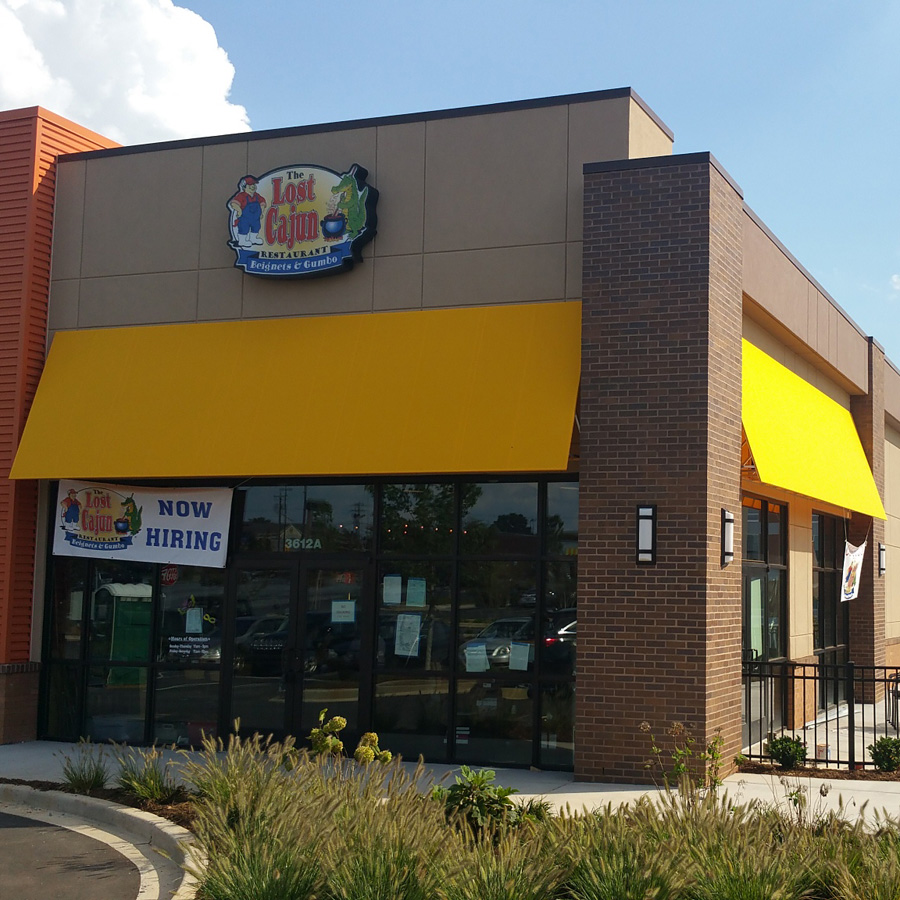 Location:
3612 Pelham Rd
A Greenville, SC 29615
864-605-7117
Hours:
Sun - Thu:
11:00 am-9:00 pm

Fri - Sat:
11:00 am-10:00 pm

Open every day (except Easter Sunday, Memorial Day, July 4th, Labor Day, Thanksgiving, Christmas, and New Year's Day)
The Lost Cajun® in Greenville, South Carolina
Please email us your application by sending it to Clayton: cme4d@virginia.edu
---
Another Lost Cajun
®
!
We continue to be amazed by the great people that want to be Lost Cajuns
®
! Clayton Eaddy came to Denver by way of North Carolina in 2011. When his family came to visit, they were wandering through the mountains and by pure chance, visited The Lost Cajun
®
in Frisco.
While having lunch, Clayton and his family overheard another guest ask me if there were any plans to franchise, so I told them that it was in the works but didn't know when. Clayton's Mom, Moms are so smart, told him that he should inquire about franchising too because of the southern atmosphere, cooking, and hospitality.
Three years later Clayton made the decision to move back home to Greenville, South Carolina and bring the food and culture of The Lost Cajun
®
with him.
Clayton comes from a restaurant back ground, having spent time with Chick-fil-A and Jimmy Johns. His knowledge of multi-franchise groups is a welcome addition to The Lost Cajun
®
family.
Clayton is committed to opening several stores in the Greenville metropolitan area, to bring our unique culture, atmosphere, and great food to everyone!
Welcome Aboard Sir!
Griff & Jon
"The Lost Cajuns
®
"